Ireland, which also gets referred to as the Emerald Isle, is a state blessed with a rich culture. Tourists to the country adore its breathtaking landscapes, rich history, and friendly people. Tons of saints and scholars come from this region, and it is no wonder therefore that Dublin got crowned the
UNESCO City of Literature
back in 2010. There are various attractions for you to visit and they vary significantly based on the features that they possess.
One thing that history lovers admire about this country is the abundance of state museums. To make things better, entry to these sites is free, and you can visit as many of them as you wish as you get to know more about the Irish culture. The heritage sites that you will find in this country go back several centuries ago, and there is always something enthralling to learn at such places. For people who are more into outdoor activities, there is a wide range of ventures in which to take part ranging from sailing to exploring remote islands all the way to riding horses across vast plains.
Here are three of the most visited places in Ireland.
The Cliffs of Moher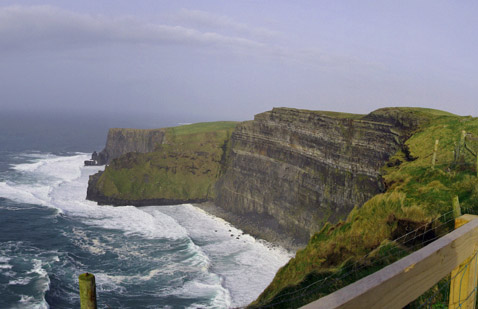 If you have ever received a postcard from Ireland, the chances are high that a picture of these cliffs adorned the card, and it is not for naught. Visitors to this site have tried to find the perfect words to describe this beauty, but none comes close to the breathtaking fascination that it is. These cliffs are magnificent such that looking at them for long induces vertigo and the separation lines seem to fade away. The beauty that is these cliffs inspires artists to date as people try to understand this rugged attraction. Here is the thing though about these cliffs. Artists and photographers cannot do this attraction justice as no caption can live up to the magnificence that is these cliffs. As such, the best way to fully understand the beauty of this feature is to visit the site.
As such, this attraction stands as the most visited tourist site in Ireland to date as people cannot wait to set their eyes on it. Statistics show that at least a million tourists make it to the cliffs on a yearly basis. The cliffs stretch for at least eight kilometers across the Atlantic. Tourists often walk alongside the cliffs to take in as much of the beauty as they can. Are you planning a trip to Ireland? Be sure to stop here on your journey.
Grafton Street in Dublin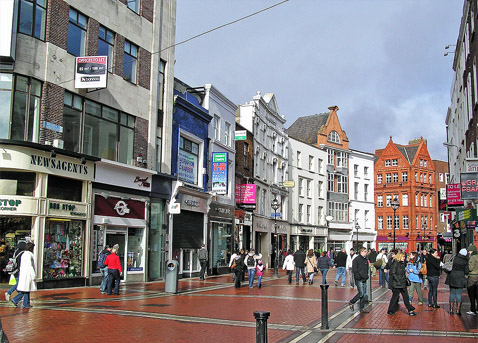 For shoppers, this is the place to be as numerous retail shops are adorning the street where you can get some of the latest fashion trends. However, this street does not solely rely on shopping, but it also has an array of other activities taking place from street performances to the selling of flowers.
As you walk along the street, you will find lots of things which you can buy. It is also an exceptional place to grab a coffee as you enjoy the activities around you and it is an excellent choice if you are in the mood for a real Irish breakfast.
If you are in an adventurous spirit, it is always a good idea to walk down the alleys and discover more hidden places in the street. The good thing about the activities on this street is that they are affordable and you won't end up spending much money.
The Killarney National Park, Muckross House, and Gardens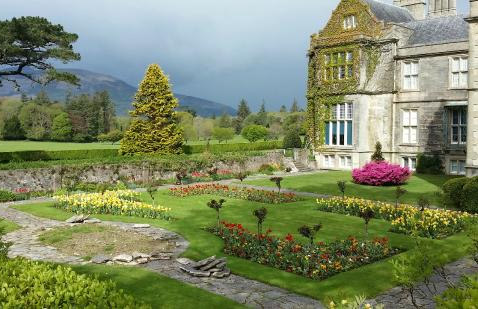 This nineteenth-century house is a must-see attraction in the Kerry Region. It lies along the Muckross Lake, one of Ireland's most revered water sources. This mansion reminds visitors of the past ages, and it oozes of gentility and grandeur. Queen Victoria once visited this mansion, which makes this attraction even more inviting to visitors. Back in the day, a visit by a royal family member was a grand fete and preparations were in order.
At present, the mansion is in excellent condition, and there are jaunting cars which you can use to move around in the grounds. There are people on site to guide you through the history of the mansion, the coming of the queen and other interesting facts. Traditional farms around the house remind visitors of how ordinary people lived out their lives when royal families ruled the world.
Ireland has an abundance of attractions to enjoy while on vacation. Be sure to make a stop at these three sites to get a real feel of what Ireland used to be and what it is at present.